and it's time to show my results for the #sewyourwardrobebasics challenge. I'm still inspired by the idea so sew at least one basic wardrobe piece for myself every month and I hope this sewing-flow will stay in my mind for a while. I've never been sewing so much like I do these days. So let's get back to what I made this week.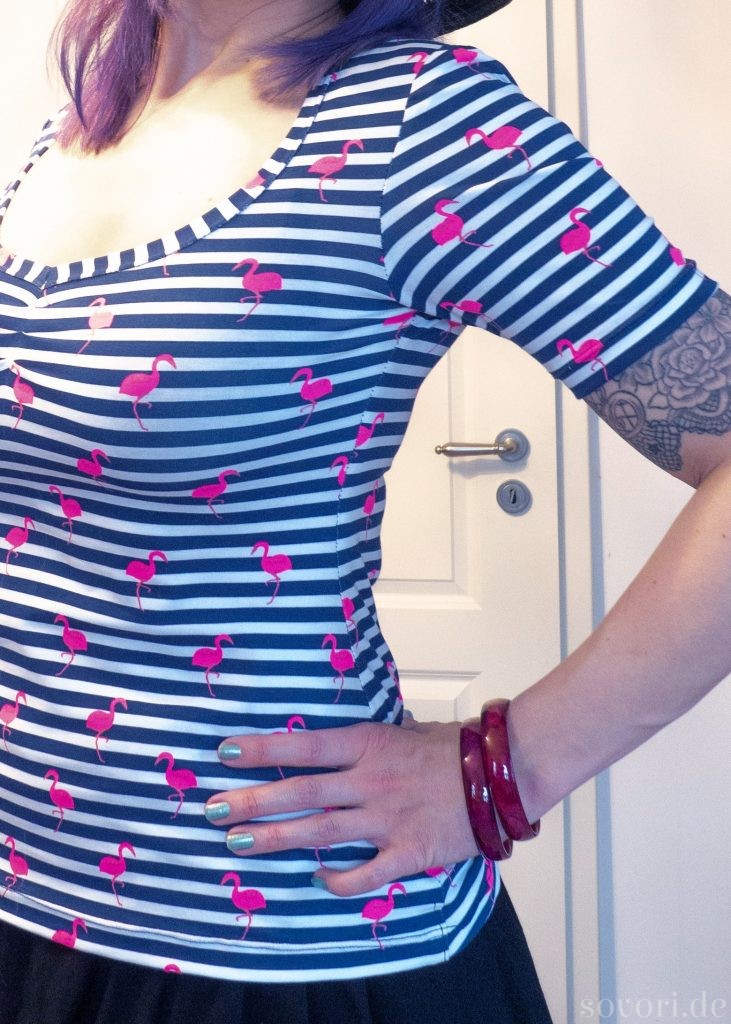 #sewyourwardrobebasics is a challenge made by Sea of Teal, a sewing blog I love to read. There is a motto for every month and all the participants have the opportunity to sew at least one basic piece of fashion according to the motto. The february motto is stripes. Striped pieces are perfect for every kind of wardrobe. They go with black, with white, with jeans, they pair with gothic looks, the can look sporty, fancy or vintage. I've always been loving striped patterns but I already made a classic striped shirt last summer (View my post about the striped nursing shirt here), so I was looking for something more extraordinary this time.
When I found that striped flamingo fabric on Etsy I was in love instantly. Pink flamingos and stripes –> Perfect.
Pattern: "Gertie's Sweetheart Top"
There are not many patterns I love so much that I could sew them again and again. But one of them is definetely the "Sweetheart Top" from the book "Gertie sews vintage casual". There are so many variants for this pattern (sleeves, necklines, …) that I can hardly get enough of it. I just love the waisted fit that is perfect for women with a hourglass body shape. For this shirt I chose the classic variant with the heart shaped neckline. The shape is made by three little pleats in the chest section. For the sleeves I took the longer sleeve pattern and shortend them to fit the middle section of my upper arms. I made the sleeves a little puffy on the shoulders, because I like that cute detail and the added shaping of the shoulders.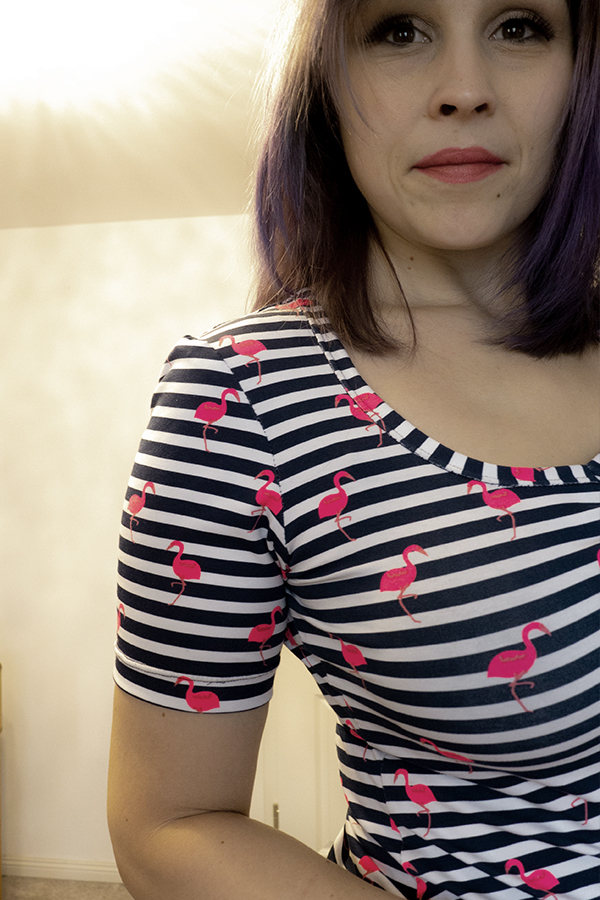 Summer vibes?!
This top reminds me of warm summer days and cocktails. Unfortunately I live in Germany, so it's still winter. When I took that photos it was snowing outside… Therefore the pictures are not lighted very well and I think I will take some new ones as soon as the weather gets better again. Anyway, here are a few pictures to get into summer vibes already.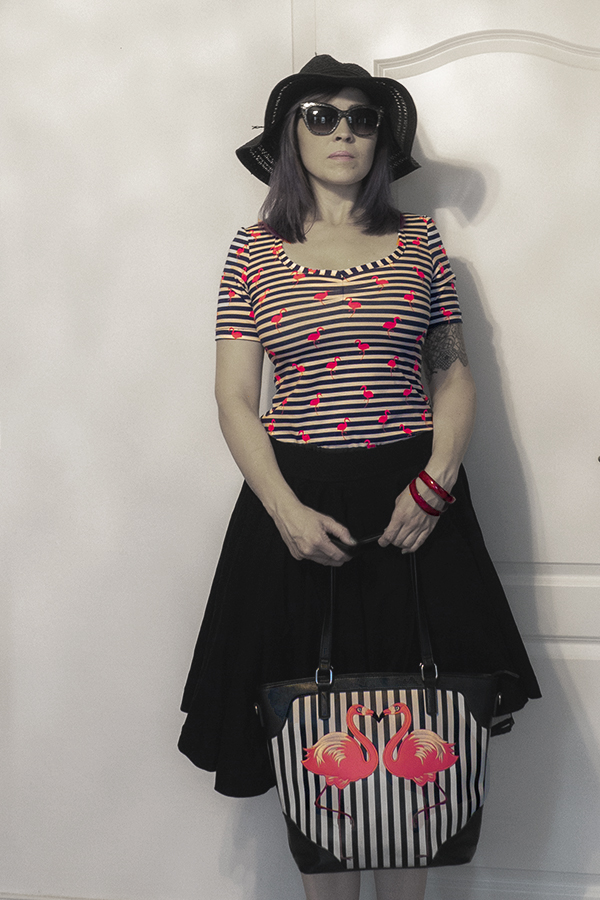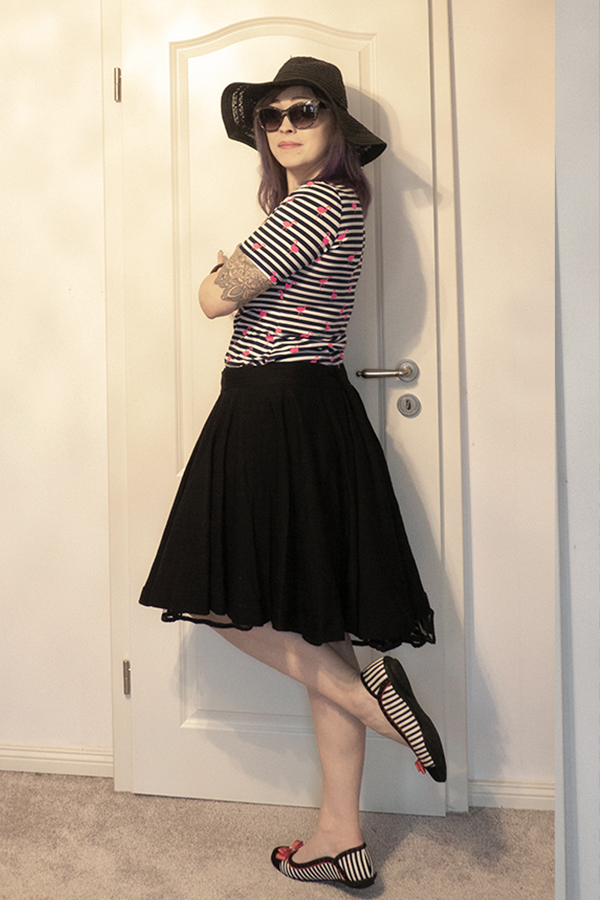 The striped bag in from Banned, I bought it at Vintage Vogue, one of my favourite online shops (No, I wasn't paid for this advertisement, that's just my recommendation). The skirt is a simple jersey circle skirt I made last summer. I will post a tutorial for this kind of skirt as soon as the skirt season starts again 🙂
Feeling inspired? Leave me a comment on my facebook site or browse mor pictures of that shirt on my instagram channel.